Wildfire Restoration

Helps Wildlife and Landscapes

Forest managers and scientists agree that executing active forest management techniques such as prescribed burns, thinning and other treatments enhance habitat for elk, mule deer, moose, turkey, pronghorn antelope and other wildlife while also improving overall forest health.

View official news release
Since 1984, RMEF and its partners conserved or enhanced more than 8.6 million acres of wildlife habitat.
Specific to fire-related treatments, RMEF helped complete approximately 1,500 lifetime projects across 1.6 million acres of habitat in 23 states.
What Recent Research Tells Us
What is Fire Suppression?
No Fire = Poor Forest Health
Slowing Catastrophic Wildfires
What Recent Research Tells Us
Fire Suppression - What is it and why did it happen?
Devastating fires like Wisconsin's 1871 Peshtigo Fire, the deadliest in American history that claimed at least 1,200 lives, and the Great Fire of 1910, which scorched almost three million acres in Idaho, Montana and Washington over three days, helped cement fire suppression. By 1935, the U.S. Forest Service implemented its "10 a.m. Policy," with a goal of stomping out all wildfires by 10 a.m. following the morning of their discovery. And in 1944, Smokey Bear made his debut with what's become the longest-running public service campaign in U.S. history. It initially ingrained the message that any fire is a bad fire.
When Fire is Bad
Hot-burning, high-intensity or catastrophic wildfires can destroy plants, root systems and the dead plant material like twigs, leaves, bark and needles that sit atop the ground protecting the soil beneath from erosion. High intensity fires can also trigger the proliferation of noxious or invasive plants or weeds and ruin water quality in streams and rivers. Additionally, they cause the soil to repel water which again leads to soil erosion, especially during severe rainstorms and heavy snow runoff, flooding and the decimation of water quality.
When Fire is Good
Prescribed or controlled burns seek to replicate the results wildfires have traditionally brought forth, but in a measured and calculated fashion. Ignited by highly trained fire managers under specific conditions, they are a way to reap fire's natural benefits while eliminating much of the uncertainty, risk and cost.
Prescribed fire acts to refresh the system by returning nutrients to the soil, stimulating plant growth and restoring forest health and resiliency. It safely reduces hazardous fuel build-ups while helping to control pests, diseases and invasive species. It improves habitat for everything from butterflies to bull elk. Regarding elk, fires help jumpstart grasses, forbs and browse which improves the health of the herd.
No Fire = Poor Forest Health
Without flames, forest health nosedives. Elk and other wildlife pay the price for decades of fire suppression in the form of less forage and unfriendly habitat. Thick, mixed pine forests and conifers invade aspens stands and huge swaths of sagebrush-steppe habitat. Those overly dense tree stands create canopies that block the sun from allowing its rays to reach the forest floor below. As a result, native grasses and vegetation, so vital for elk, give in to invasive growth.
Keeping fire off the landscape leads to the growth of smaller trees and shrubs that serve as ladder fuels up into the tops of older trees. Additionally, downed and decadent material litters forest floors which chokes out native forage while also lingering as potential fuel for wildfires.
Wildfire Restoration Helps Wildlife and Landscapes
Forest managers and scientists agree that executing active forest management techniques such as prescribed burns, thinning and other treatments enhance habitat for elk and other wildlife while also improving overall forest health.
Green Mountain California Prescribed Burns - Restoring Elk Country
Decades of intentional fire suppression in northern California resulted in dense brush, downed woody debris and forest stands so thick that the sunshine can't reach the forest floor, thwarting the growth of natural vegetation necessary for elk and other wildlife.
To help improve habitat, the Rocky Mountain Elk Foundation and U.S. Forest Service instituted a prescribed burn program in the Green Mountain area near Shasta Lake dating back to 2003 that continues to this day.
Slowing Catastrophic Wildfires
Active management projects aren't intended to all prevent wildfires. These projects allow natural fire to occur in a way that reduces the risk of catastrophic, earth-scorching fire while also preventing structure losses. This allows habitat to regenerate as nature intended.
In 2021, the Bootleg Fire scorched more than 413,000 acres of forestland in southern Oregon. Flames jumped from treetop to treetop as the fire tore across the landscape. However, fire activity slowed and dropped to the ground after hitting an area that previously received thinning operations. That allowed firefighters an opportunity to get on the ground and turn the fire away from a research station.
In 2017, the Boyds Fire burned an estimated 4,700 acres of timber and grass understory in northeast Washington. It threatened homes, businesses and power lines that provide electricity to nearby residents. But the flames slowed after hitting forestland previously treated with prescribed burn and thinning projects, allowing firefighters to make a successful stand.
Putting Dollars on the Ground
Most Recent Projects
As of April 2023, RMEF and its partners awarded 41 wildfire restoration grants to 10 states from 2021 to 2023 with work continuing through 2025. Below are the most recent 2023 projects slated to receive support.
Nevada
Wildcat Wildfire Antelope Bitterbrush Planting - Humboldt-Toiyabe National Forest
Utah
Halfway Hill Wildfire Rehab & Stabilization – Fishlake National Forest, BLM Color County District, Fillmore Wildlife Management Area & private land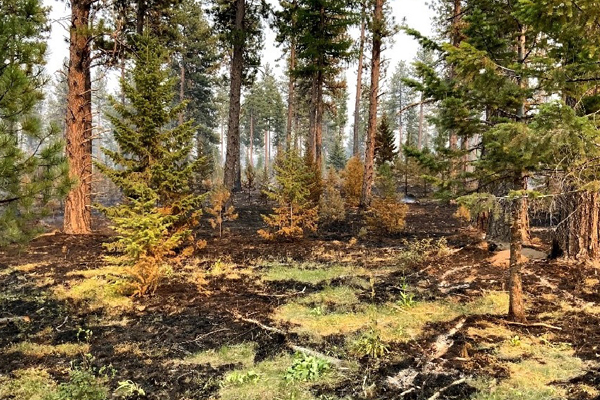 Washington
Lick Creek Wildfire Native Grass Reseeding – Asotin Creek Wildlife Area (Washington Department of Fish and Wildlife)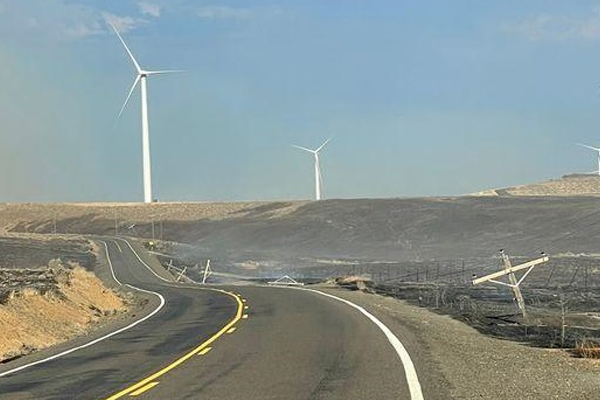 Washington
Vantage Highway Wildfire Restoration – L.T. Murray Wildlife Area (Washington Department of Fish & Wildlife)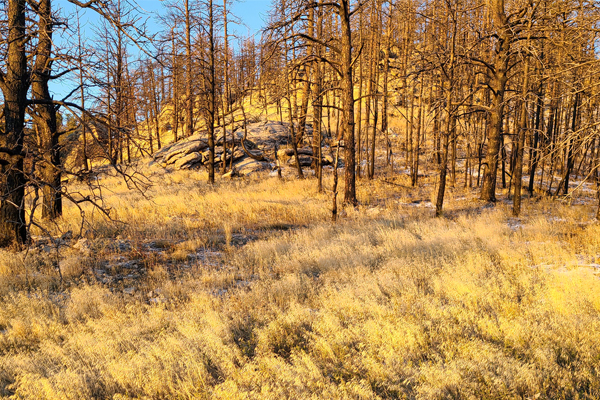 Wyoming
Ryan Wildfire Cheatgrass Treatment – Medicine Bow-Routt National National Forests & Thunder Basin National Grassland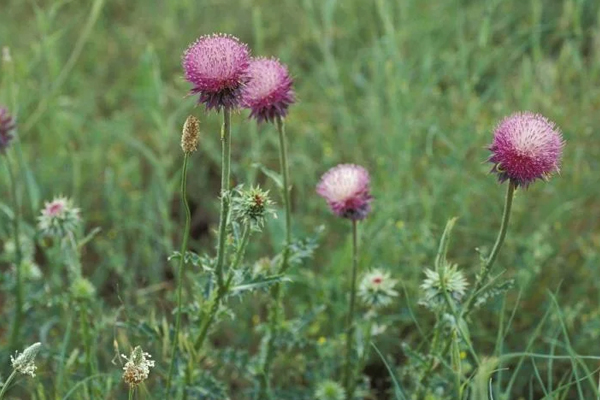 Wyoming
Mullen Wildfire Musk Thistle Control in the Platte River Wilderness – Medicine Bow-Routt National Forests
Join or Donate Today
When you join or donate to RMEF, you provide critical funding to ensure that RMEF can continue to be good stewards of the land long into the future.
Volunteer
RMEF volunteers play an important role in improving habitat for elk and other wildlife as hundreds commit annually to remove hazardous fencing, install wildlife water sources, plant native seeds and saplings, and carry out other habitat enhancement work.
New volunteer opportunities arise regularly. When you submit your information below, it goes straight to local representatives in your area who will contact you about opportunities that may be available.